Product List

Bitzer & Bock Clutch

Thermo King Clutch

Hispacold Clutch

Mando Clutch

Valeo Clutch

Bitzer F4/600 Clutch

Bus A.C Compressor

Bus A.C Fans

Forging Products
Contact Us
Jiujiang Qiyuan Mechanical Electronic Instrument Co., Ltd.

Mr.Sean (Sales Director)

Mob : 0086-18770921185

Tel : 0086-792-8252568

Fax : 0086-792-8252568

E : sean@qiyuanautoparts.com

Skype : sean0908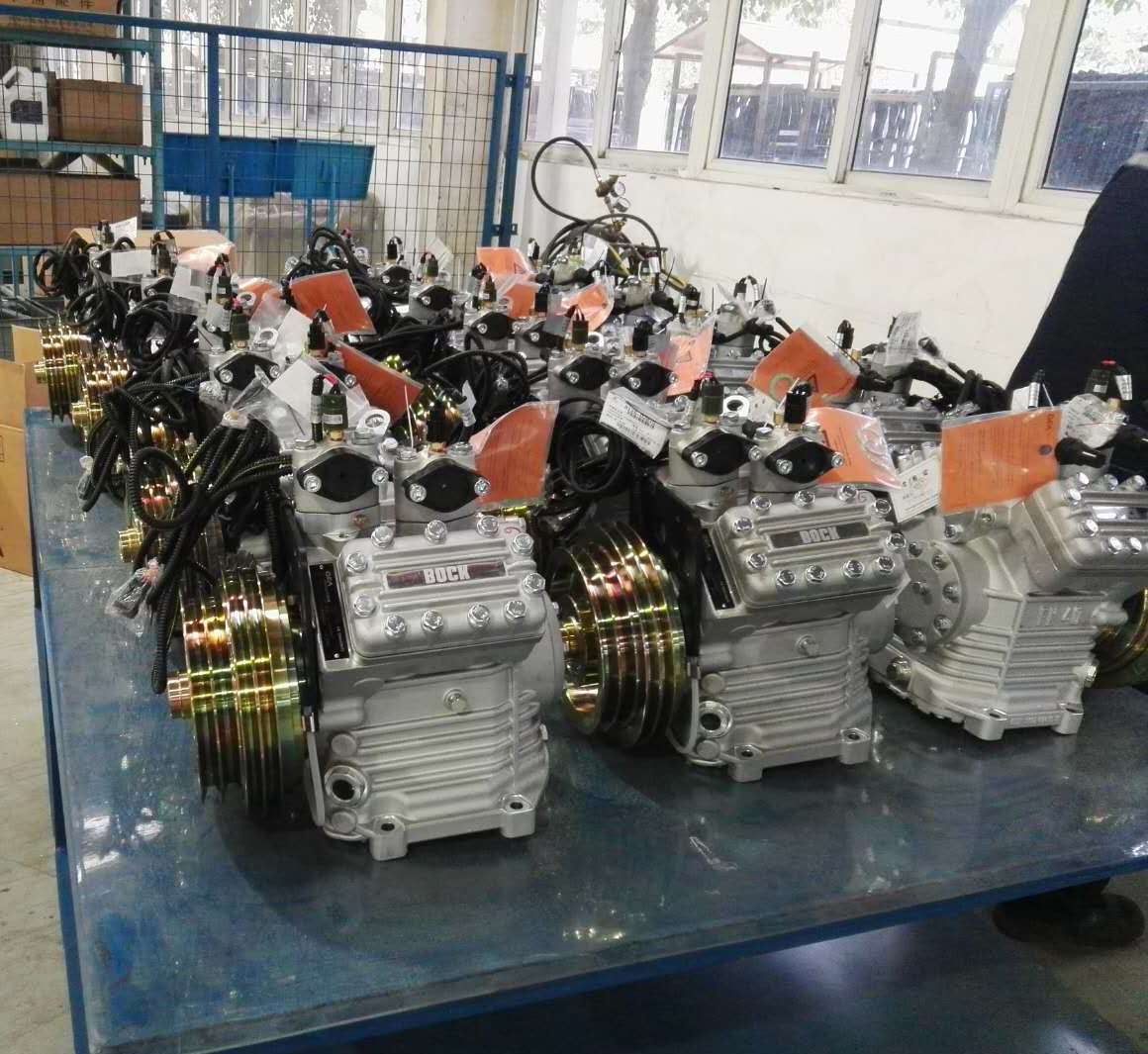 FK40/50 SERIES compressor for bus air-conditioning and transport refrigeration
1. As we know, Bock is outstanding world famous brand, and the Bock compressor has good performance, which features stable quality and durable long life.
2. The Bock compressor has unsurpassed lightweight, compact and robust design and a large speed range.
3. One special innovation constitutes the so-called K version with a unique valve plate system for the toughest demands in mobile air-conditioning.
FK40 Series
| | |
| --- | --- |
| Available versions | Swept volume ccm |
| FK40/390K | 385 |
| FK40/390N | 385 |
| FK40/470K | 466 |
| FK40/470N | 466 |
| FK40/560K | 554 |
| FK40/560N | 554 |
| FK40/655K | 650 |
| FK40/655N | 650 |
FK50 Series
| | |
| --- | --- |
| Available versions | Swept volume ccm |
| FK50/460K | 459 |
| FK50/460N | 459 |
| FK50/555K | 466 |
| FK50/555N | 466 |
| FK50/660K | 662 |
| FK50/660N | 662 |
| FK50/775K | 776 |
| FK50/775N | 776 |